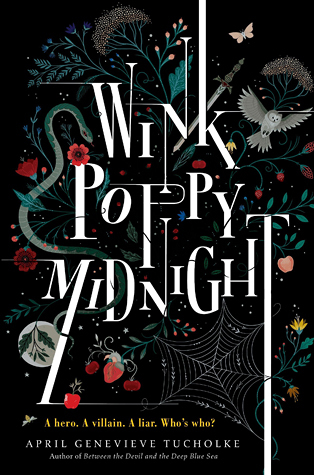 Goodreads Says:
Every story needs a hero.
Every story needs a villain.
Every story needs a secret.
Wink is the odd, mysterious neighbor girl, wild red hair and freckles. Poppy is the blond bully and the beautiful, manipulative high school queen bee. Midnight is the sweet, uncertain boy caught between them. Wink. Poppy. Midnight. Two girls. One boy. Three voices that burst onto the page in short, sharp, bewitching chapters, and spiral swiftly and inexorably toward something terrible or tricky or tremendous.
What really happened?
Someone knows.
Someone is lying.
My Thoughts:
- I was so excited to read this book, but I was majorly disappointed.
- The characters were awful! I hated all of them. There was no redeeming factor at all.
- The title is clever. I like that it is just the three main character's names.
- This was a quick read, but I it wasn't worth it. I almost quit several times.