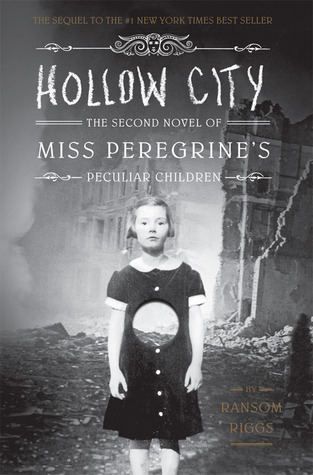 Goodreads Says:
The extraordinary journey that began in Miss Peregrine's Home for Peculiar Children continues as Jacob Portman and his newfound friends journey to London the peculiar capital of the world. But in this war-torn city, hideous surprises lurk around every corner. Like its predecessor, this second novel in the Peculiar Children series blends thrilling fantasy with never-before-published vintage photography to create a one-of-a-kind reacting experience.
My Thoughts:
- This was a good sequel. I think I enjoyed this one more than the first, and the first is good!
- It is weird that Jacob hooked up with his grandpa's old girlfriend. I just can't think about it too long.
- The pictures really add to the story. They helped me to visualize a lot of things.
- The pictures are very interesting to look at, but they are a bit creepy, some more than others.
- I'm so impressed that the Author can match his story to the photo's he finds. That takes a lot collaboration and thought. I would not be able to look at a bunch of vintage/weird photos and come up with a cool story, or make them fit my existing story.
- I'm not sure how I feel about the ending. It was good, but it left me hanging.
- I loved seeing the other peculiar's abilities put to use, especially the boy with the bees. He does some cools stuff.
- I like how dedicated and diligent the peculiar children are to each other and to Miss Peregrine.
- More! I need more!
Re-read Thoughts:
- I loved it! Every part of the book is a fun adventure.
- The ending is full of surprises, and I did not see them coming. Even on my re-read, I was surprised.
- The photos are so eerie and intriguing. It amazes me that these photos exist.
Previous Book
(covers are linked)