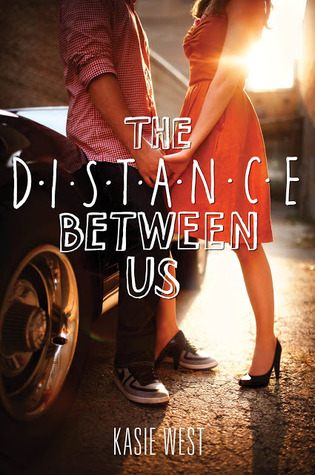 Goodreads Synopsis:
Seventeen-year-old Caymen Meyers studies the rich like her own personal science experiment, and after years of observation she's pretty sure they're only good for one thing—spending money on useless stuff, like the porcelain dolls in her mother's shop.
So when Xander Spence walks into the store to pick up a doll for his grandmother, it only takes one glance for Caymen to figure out he's oozing rich. Despite his charming ways and that he's one of the first people who actually gets her, she's smart enough to know his interest won't last. Because if there's one thing she's learned from her mother's warnings, it's that the rich have a short attention span. But Xander keeps coming around, despite her best efforts to scare him off. And much to her dismay, she's beginning to enjoy his company.
She knows her mom can't find out—she wouldn't approve. She'd much rather Caymen hang out with the local rocker who hasn't been raised by money. But just when Xander's attention and loyalty are about to convince Caymen that being rich isn't a character flaw, she finds out that money is a much bigger part of their relationship than she'd ever realized. And that Xander's not the only one she should've been worried about.
My Thoughts:
- The cover doesn't fit the book. The girl is too fancy, and the boy isn't fancy enough.
- Caymen is an awful name for a girl.
- I LOVED the sarcasm. Caymen's remarks were funny and clever.
- The premise of this book reminds me of Pretty in Pink. Molly Ringwald would be the perfect Caymen.
- This book was okay, but I'm just not a contemporary romance person. The stories start meshing together, and I can't tell one book from another cause they are all so similar.
- The ending was abrupt. I want to know what happens to Caymen's mom and the doll shop. Does Caymen contact her father? There are some loose ends!