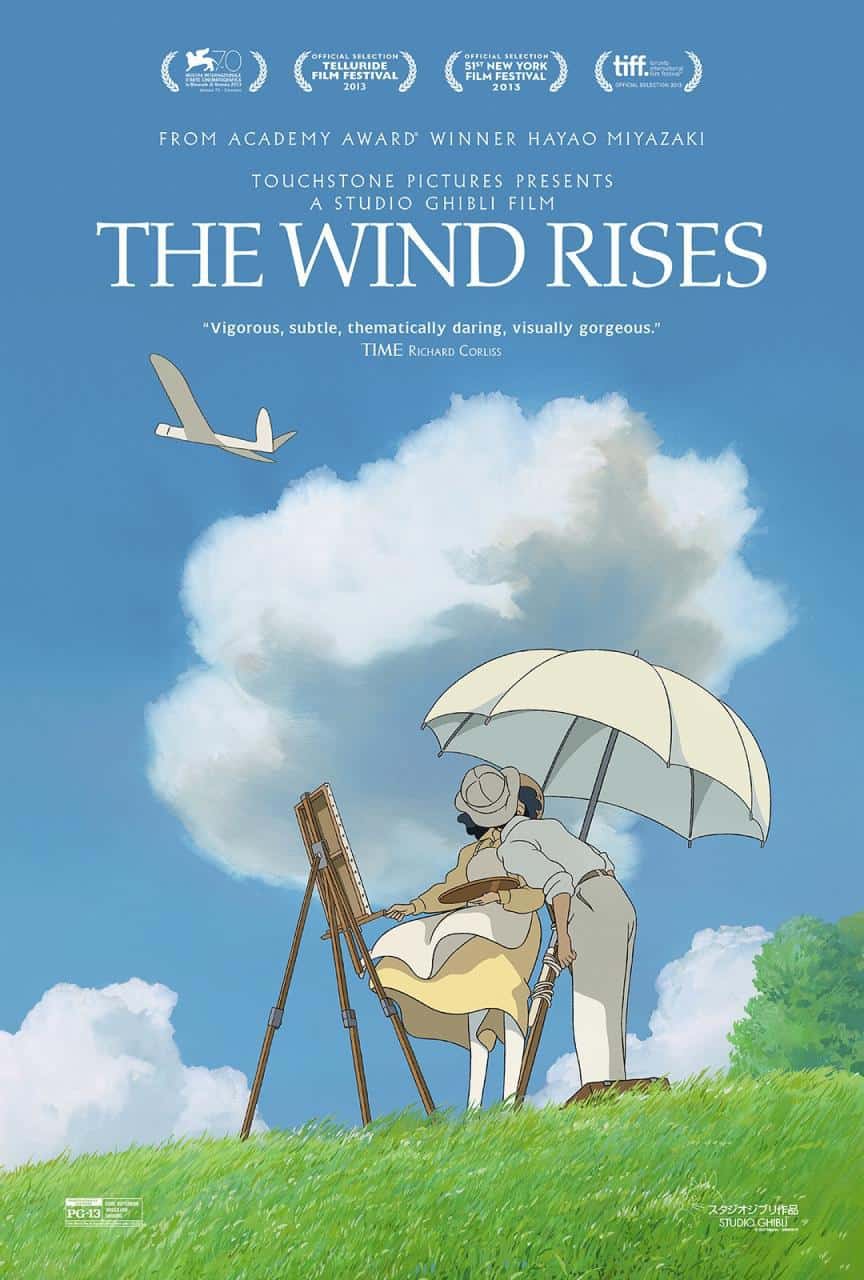 My Thoughts:
- I can't express in words how heartbreaking it is that this is Miyazaki's last film. He certainly was a master storyteller, and I will treasure his movies forever.
- As usual, Studio Ghibli provided a breathtakingly beautiful film. The art is unlike anything else. The environment, the characters, the buildings, etc. It is so stunning.
- This was a very somber movie. It had happy beautiful moments, but it also had a lot of heartache.
- The story was a very lovely love story. It was very touching and very beautiful.
- I can't stop using the word beautiful for this movie. It is what it is!
- The characters were amazing. I loved each and every one. Like all of Miyazaki's characters, they have become dear to me.
- Everything in this movie was so subtle and beautiful, from the music, to the characters, to the artwork, and especially the story. Only Miyazaki could create something like this.
- The music was amazing! I love Joe Hisaishi's work!
- Please don't retire Miyazaki!! PLEASE!! I don't want to live in a world where you aren't drawing and creating movies.