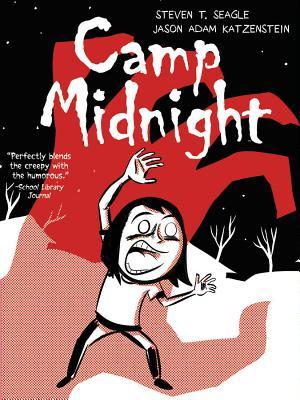 Goodreads Says:
Ben 10
and
Big Hero 6
creator Steven T. Seagle returns to comics with
New Yorker Magazine
cartoonist Jason Adam Katzenstein for a new graphic novel!
Reluctant Skye is accidentally sent to the wrong summer camp. Not wanting to please her "step monster," Skye is dead-set on not fitting in. That won't be a problem, as everyone at Camp Midnight-with the exception of fellow camper and fast-friend Mia-is a full-fledged monster!
The perfect book for fans of Raina Telgemeier's
Smile
, but wish it had more bowls of gooey eyeballs.
My Thoughts:
- This was a fun and silly graphic novel.
- The illustrations were silly. I liked the over dramatic facial expressions.
- I liked the story and the camp, but I wanted a bit more. I wish the camp and its history was explored a little more. I was expecting a little more from the creator of Big Hero 6.