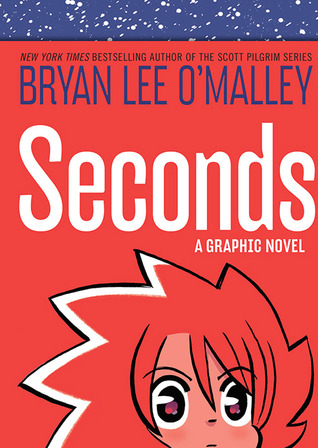 From Goodreads:
Katie's got it pretty good. She's a talented young chef, she runs a successful restaurant, and she has big plans to open an even better one. Then, all at once, progress on the new location bogs down, her charming ex-boyfriend pops up, her fling with another chef goes sour, and her best waitress gets badly hurt. And just like that, Katie's life goes from pretty good to not so much. What she needs is a second chance. Everybody deserves one, after all—but they don't come easy. Luckily for Katie, a mysterious girl appears in the middle of the night with simple instructions for a do-it-yourself do-over:
1.
Write your mistake
2.
Ingest one mushroom
3.
Go to sleep
4.
Wake anew
And just like that, all the bad stuff never happened, and Katie is given another chance to get things right. She's also got a dresser drawer full of magical mushrooms—and an irresistible urge to make her life not just good, but perfect. Too bad it's against the rules. But Katie doesn't care about the rules—and she's about to discover the unintended consequences of the best intentions.
My Thoughts:
- I didn't know anything about this book going in, so I had no idea what is was about or anything. It isn't about seconds as in 60 seconds in a minute. It is about second chances. A lot of second chances.
- This is probably the thickest graphic novel I've read. I was surprised.
- I wasn't a huge fan of the story. It has a good message at the end, but a whole lot of stupid things happen.
- I love the illustrations! They were cute.
- Katie thinks she can have it all, and she keeps making one dumb mistake after another. Will she ever learn? Those mushrooms were way more trouble than they were worth.
- Although I thought Katie was dumb and a brat, I saw a little bit of myself in her. Sometimes I want a different life and situation too, especially when things are down. I've been working harder to be grateful for who I am, what I have, and who I have.
- Even though I wasn't a big fan, I think this is worth reading at least once.