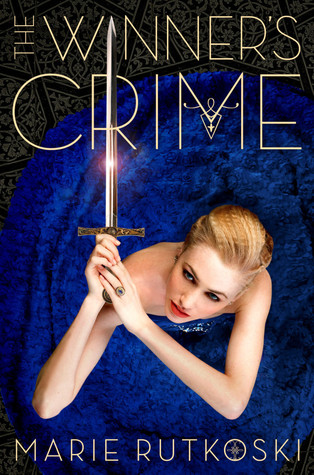 Goodreads Says:
Book two of the dazzling Winner's Trilogy is a fight to the death as Kestrel risks betrayal of country for love.
The engagement of Lady Kestrel to Valoria's crown prince means one celebration after another. But to Kestrel it means living in a cage of her own making. As the wedding approaches, she aches to tell Arin the truth about her engagement…if she could only trust him. Yet can she even trust herself? For—unknown to Arin—Kestrel is becoming a skilled practitioner of deceit: an anonymous spy passing information to Herran, and close to uncovering a shocking secret.
As Arin enlists dangerous allies in the struggle to keep his country's freedom, he can't fight the suspicion that Kestrel knows more than she shows. In the end, it might not be a dagger in the dark that cuts him open, but the truth. And when that happens, Kestrel and Arin learn just how much their crimes will cost them.
My Thoughts:
- I was obsessed with The Winner's Curse! I couldn't stop thinking about it, and I eagerly awaited the 2nd book. I read it, and I have so many mixed feelings!
- I knew this would be an agonizing book, but I was not prepared for how agonizing. I don't mean agonizing as in this is a bad book. I mean agonizing as in the characters I love are being emotionally and at times physically tortured!
- Throughout the entire book there is so much tension and no reprieve. There was no moment to breathe or calm down. It was exhausting. Perhaps, I shouldn't have devoured this in an afternoon.
- The lies and the deceiving were awful to endure! I wanted to scream and cry. I wanted to smack Kestrel and Arin upside the head! Isn't it apparent that you love each other!?!?
- There were a few moments when I thought Kestrel and Arin would come to an understanding and my heart would rush and get excited, but then my heart would get ripped out and stomped on.
- The ending . . .
- Please let the last book have a happy ending! Please let Kestrel and Arin be happy!! PLEASE!
Previous book in The Winner's Trilogy
(cover is linked)