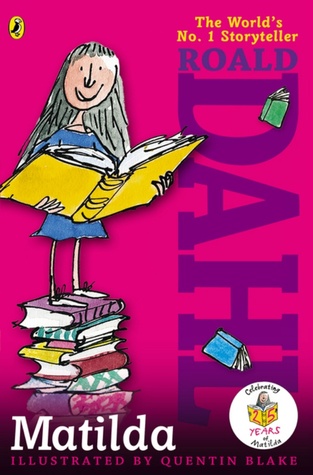 Gnome and I finished reading this recently, and I was SO excited to share this classic with her. She didn't love it as much as The BFG, and I think she liked the movie a little bit better. She really liked when the Trunchbull got beat up. Oh well, she still listened to me read the whole thing. She liked it, just not as much as me.
I loved what I was able to find for this book. I was looking for things that weren't completely influenced by the movie or Blake's illustrations, but I understand that art is influenced by anything and everything. Still, I was happy with what I found.
They are all so great, but the last one is my favorite. It speaks to me. It captures Matilda in a perfect way. It really illustrates why I love and relate to this character so much. It is the Matilda I remember from my childhood.
Which one is your favorite?
All pictures are linked to the source where I found them, so if you liked a particular artist, go check more of their stuff.