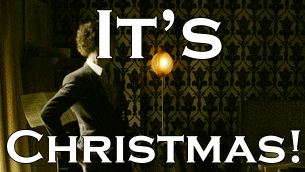 No there isn't a serial killer on the loose, it is actually CHRISTMAS!!
Happy Christmas everyone!
I hope you have a wonderful day filled with tradition, family, and lots of books under the tree!
I just want to share this message on why Christmas is so special to me:
During this hectic time, I'm grateful to know my Savior was born, and he is with me through good times and bad. I sometimes forget to reflect on the reason we celebrate this beautiful time of year, so I'm glad for small reminders that help me focus on what is important.