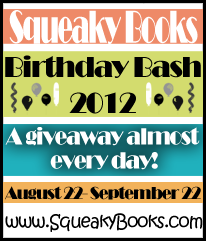 For nearly a month, Enna Isilee has been celebrating her birthday by interviewing a TON of authors, and having a TON of giveaways. You can
click here
for all there is to know about the birthday bash. But here's the sad news: it's almost over!! You only have until 10:01pm MST on 9/21/12 to enter to win all of these amazing books. What are you waiting for?!
Click on the the book you want to win to be taken to an interview with the author where you can enter to win that book! While you're there, stop by and say hi to the author and wish Enna Isilee a happy birthday.
It's the party of the year! And it's almost over. Don't miss out!