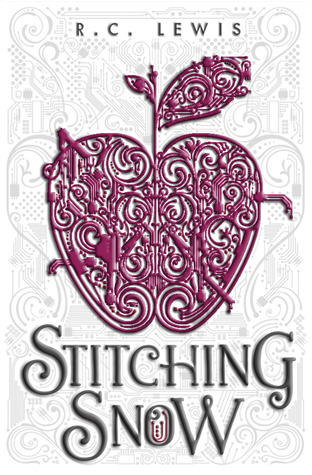 Goodreads Synopsis:
Princess Snow is missing.
Her home planet is filled with violence and corruption at the hands of King Matthias and his wife as they attempt to punish her captors. The king will stop at nothing to get his beloved daughter back—but that's assuming she wants to return at all.
Essie has grown used to being cold. Temperatures on the planet Thanda are always sub-zero, and she fills her days with coding and repairs for the seven loyal drones that run the local mines.
When a mysterious young man named Dane crash-lands near her home, Essie agrees to help the pilot repair his ship. But soon she realizes that Dane's arrival was far from accidental, and she's pulled into the heart of a war she's risked everything to avoid. With the galaxy's future—and her own—in jeopardy, Essie must choose who to trust in a fiery fight for survival.
My Thoughts:
- JENNI!! I did it! I finally read it!!
- This was a really fun sci-fi retelling of Snow White! I enjoyed it a lot. I thought it was unique and clever.
- I loved that Essie had 7 drones instead of dwarves! HA! Dimwit was cute and funny. I loved his devotion. I wish we got to see more of the other drones and their personalities. It would have been fun.
- The characters were really great! I really liked Essie, and I felt for her. Dane was so hard to figure out at times, but I really liked him in the end. The King and Queen were people you just love to hate! They were EVIL! I love that this story had great heroes and villains. It gave the story that fairy tale feel.
- The romance was a good one! I loved seeing Essie and Dane go through struggles and times of distrust. I liked their slow growing frienemy relationship.
- The story didn't have me glued to the pages, but it was compelling and enjoyable.
- I really like that this is a stand alone. It could have easily become a series, but I like that it wrapped up everything in one book. Some parts seemed a bit rushed, but it was still a great read.
- I really excited to read the companion novel!