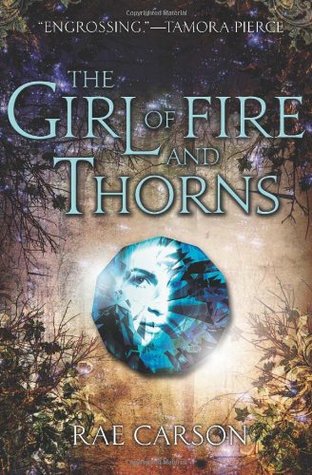 Goodreads Synopsis:
Once a century, one person is chosen for greatness.
Elisa is the chosen one.
But she is also the younger of two princesses, the one who has never done anything remarkable. She can't see how she ever will.
Now, on her sixteenth birthday, she has become the secret wife of a handsome and worldly king—a king whose country is in turmoil. A king who needs the chosen one, not a failure of a princess.
And he's not the only one who seeks her. Savage enemies seething with dark magic are hunting her. A daring, determined revolutionary thinks she could be his people's savior. And he looks at her in a way that no man has ever looked at her before. Soon it is not just her life, but her very heart that is at stake.
Elisa could be everything to those who need her most. If the prophecy is fulfilled. If she finds the power deep within herself. If she doesn't die young.
Most of the chosen do.
My Thoughts:
- I tried to read this book earlier this year, but I didn't finish. People kept telling me how good the series was, so I gave it another chance, and I'm SO glad I did! It was wonderful!
- Elisa bugged me at first, but she has such an incredible journey, and her character growth is awesome! I loved it!
- The culture and settings were so rich and lovely. I loved the world the author created.
- I usually don't like too much political intrigue in a story, but this was really well done. I liked how it was interwoven with the story.
- I usually don't like a lot of religion in a story either, but it was also really well done. I actually really liked how important the religion was to the MC and everyone. It added so much to the story.
- I'm really glad I gave this another shot, and I'm excited to read the next book.