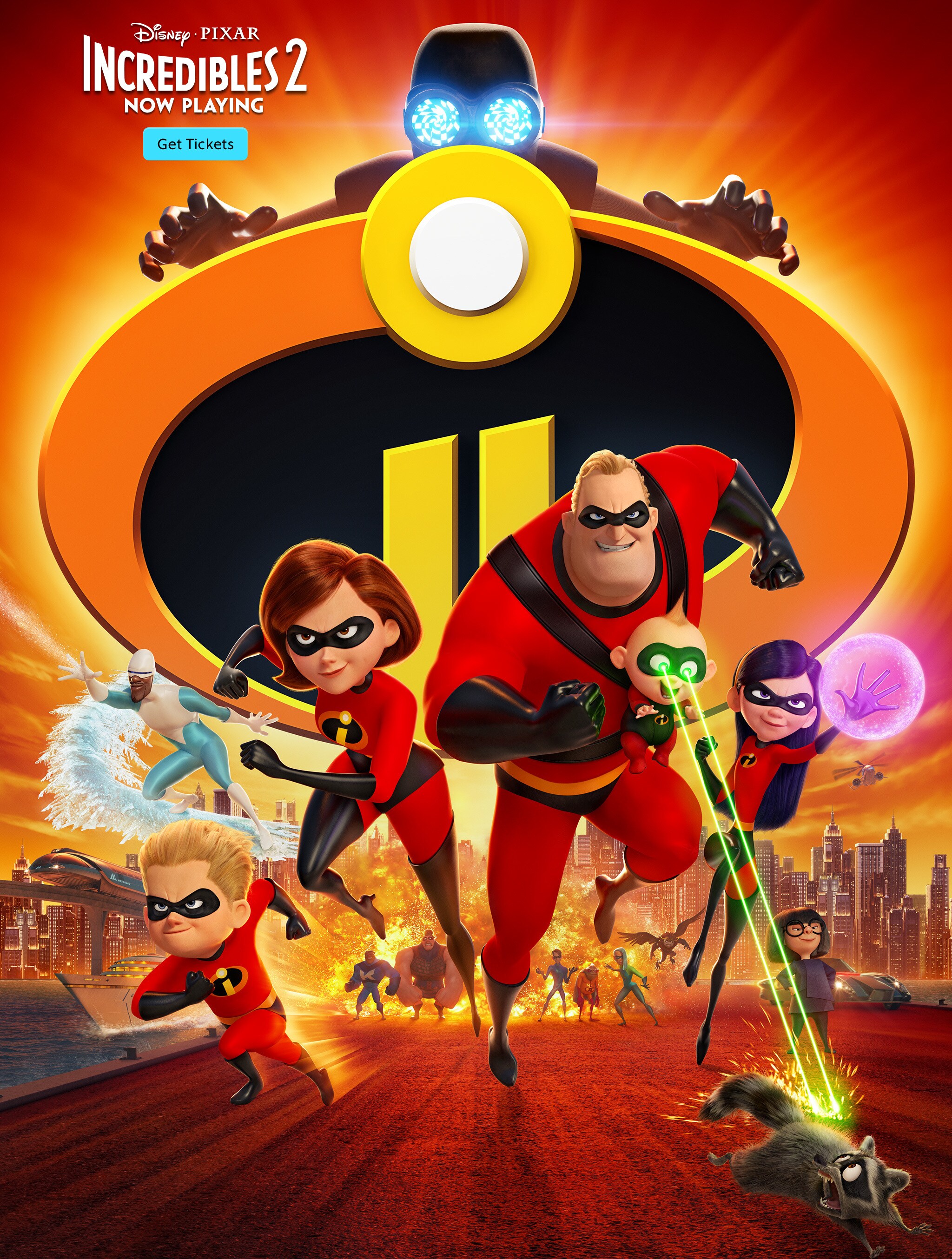 My Thoughts:
- I really enjoyed this one, but I wish I didn't have to wait so long to get it.
- I laughed a lot throughout the movie. There were a lot of great moments.
- They showed too many of the funny scenes in the trailers. I felt like they showed too much of the whole movie in the trailers. It made some of the scenes less special.
- I felt like most of the movie was a repeat of the first movie. I still liked it, but I was hoping for a different formula.
- I loved all the characters. I like that each of them had a moment to shine, especially Jack Jack. I love how his powers were being discovered and the family was trying to figure out how to deal with that.
- Edna is my favorite! I love her!
- Overall, this was a really fun family movie. I liked it. I think I liked the first one a little better, but I think I need to see this again to decide.