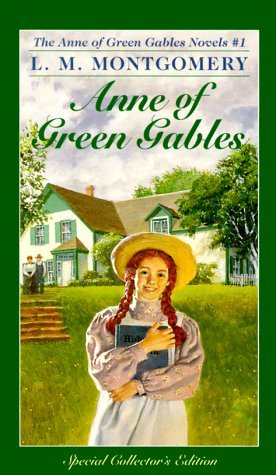 Goodreads Synopsis:
As soon as Anne Shirley arrived at the snug, white farmhouse called Green Gables, she knew she wanted to stay forever... but would the Cuthberts send her back to the orphanage? Anne knows she's not what they expected -- a skinny girl with decidedly red hair and a temper to match. If only she could convince them to let her stay, she'd try very hard not to keep rushing headlong into scrapes or blurt out the very first thing she had to say. Anne was not like anybody else, everyone at Green Gables agreed; she was special -- a girl with an enormous imagination. This orphan girl dreamed of the day when she could call herself Anne of Green Gables.
My Thoughts:
- I haven't read this for a long time. It was like revisiting an old friend.
- Anne and her imagination are hilarious. This brought back so many memories of laughing with my family at Anne's shenanigans.
- Matthew will always have a piece of my heart. He is so kind and understanding.
- Marilla, though stern, is also very kind. She has a rough exterior, but underneath she is a gentle woman. I love how she secretly laughed at things Anne did or said.
- Ah Gilbert. . . sigh.
- Even after all these years, I still want to crawl into the book and live in Anne's world. Her life was simple, yet full.
- This story and these characters never leave you. They become a part of you.
- Definitely a story all young girls need to read.