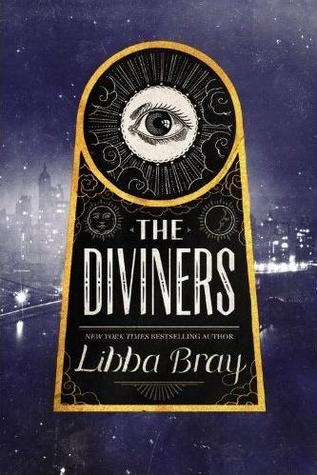 Goodreads Synopsis:
Evie O'Neill has been exiled from her boring old hometown and shipped off to the bustling streets of New York City—and she is pos-i-tute-ly ecstatic. It's 1926, and New York is filled with speakeasies, Ziegfeld girls, and rakish pickpockets. The only catch is that she has to live with her uncle Will and his unhealthy obsession with the occult.
Evie worries he'll discover her darkest secret: a supernatural power that has only brought her trouble so far. But when the police find a murdered girl branded with a cryptic symbol and Will is called to the scene, Evie realizes her gift could help catch a serial killer.
As Evie jumps headlong into a dance with a murderer, other stories unfold in the city that never sleeps. A young man named Memphis is caught between two worlds. A chorus girl named Theta is running from her past. A student named Jericho hides a shocking secret. And unknown to all, something dark and evil has awakened.
My Thoughts:
- This has been on my TBR for years! I even saw Libba when she was on tour for this book. I wish I had read it sooner!
- The story is so hauntingly creeptastic! It was awesome! I loved all the spooks and legends and everything.
- The setting was awesome! Libba must have spent forever researching the twenties, because everything felt so genuine and real.
- I liked all the characters, and I liked that they each had individual stories. I kept wondering about each one, and I want to know more about each one. Evie is her own worst enemy at times, but she knows it.
- Wonderful story! I hope the rest of the series is just as good. I think this could have been a stand alone, so I'm curious about how the story will continue.