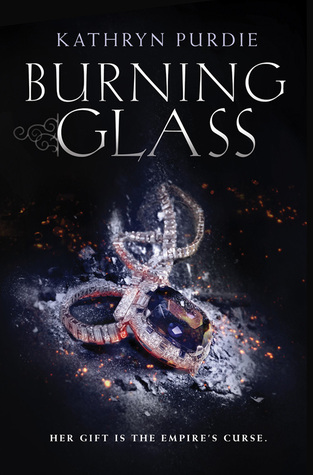 Kathryn Purdie was at the Provo Library last Tuesday! It was the launch party for her debut book, Burning Glass.
She had SO much energy, and I don't know if it was from excitement or nerves or both. She kept getting distracted from saying hi to random people she knew in the audience. She had a pretty big crowd at the library! I was really shocked for a debut book. She has lots of friends and family members.
Here are a few things Kathryn talked about:
- Kathryn wanted to be an actress. She has been in a ton of plays, and she thought she would be doing that the rest of her life.
- She donated a kidney to her brother Matt. It took 3 years before the doctors would let her donate even though she was a perfect match. There was a lot of medical and technical stuff to deal with.
- Kathryn is an avid and dedicated journal writer. She has filled a lot of journals!
- The Forest of Hands and Teeth by Carrie Ryan is the book that inspired her to write.
- After several rejected books, Kathryn decided to write about and empath. While she was recovering from donating her kidney, she became very in tune with other's feelings. She talked to her uncle about how she was feeling and he told her to write a book about an empath.
- Burning Glass flowed from her. This story felt different, and there was no resistance in writing it.
I got a fuzzy picture of Kathryn signing a book.
Here is me and my group of friends with the author!