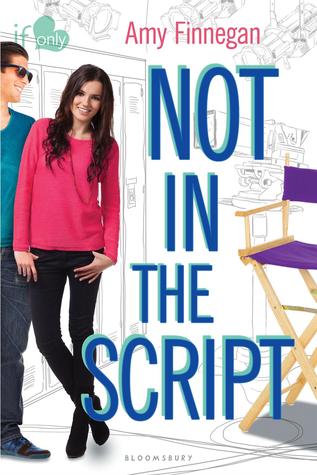 Goodreads Says:
Millions of people witnessed Emma Taylor's first kiss—a kiss that needed twelve takes and four camera angles to get right. After spending nearly all of her teen years performing on cue, Emma wonders if any part of her life is real anymore . . . particularly her relationships.

Jake Elliott's face is on magazine ads around the world, but his lucrative modeling deals were a poor substitute for what he had to leave behind. Now acting is offering Jake everything he wants: close proximity to home; an opportunity to finally start school; and plenty of time with the smart and irresistible Emma Taylor . . . if she would just give him a chance.

When Jake takes Emma behind the scenes of his real life, she begins to see how genuine he is, but on-set relationships always end badly. Don't they? Toss in Hollywood's most notorious heartthrob and a resident diva who may or may not be as evil as she seems, and the production of Coyote Hills heats up in unexpected—and romantic—ways.

This novel in the deliciously fun If Only romance line proves that the best kinds of love stories don't follow a script.
My Thoughts:
- This is a fluff book. I'm kinda picky about my fluff books, and this one just didn't do it for me.
- Rachel is SO SO SO annoying!
- Nothing really happens for most of the book. There is practically no plot. The characters talk and talk and talk and then talk some more.
- A lot of people liked the banter between Emma and Jake, but I wasn't feeling it. I wasn't as great as other books I've read, and I didn't find it funny.
- I did like that Emma and Jake had other goals in life than acting. They were more real, and they wanted a good education.
- At first I really didn't like Kimmi, but in the end I wanted to give her a high five. I still didn't like her, but she deserved a high five.
- Hated Brett from the get go!
- Overall this book was cute, but it wasn't for me.