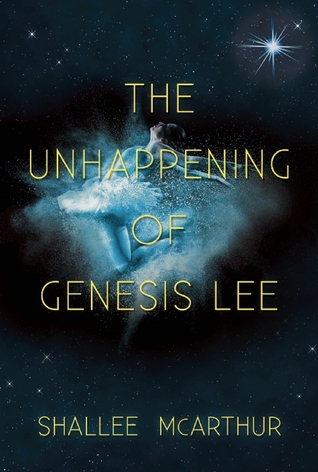 Goodreads Synopsis:
Seventeen-year-old Genesis Lee has never forgotten anything. As one of the Mementi—a small group of genetically-enhanced humans—Gena remembers everything with the help of her Link bracelets, which preserve memories perfectly. But Links can be stolen, and six people have already lost their lives to a memory thief, including Gena's best friend.
Anyone could be next. Which is why Gena is less than pleased to meet a strange but charming boy named Kalan who claims that they've not only met, but that Gena knows who the thief is.
The problem is, Gena doesn't remember Kalan, she doesn't remember seeing the thief, and she doesn't know why she's forgetting things— or how much else she might forget. As growing tensions between Mementi and ordinary humans drive the city of Havendale into chaos, Gena and Kalan team up to search for the thief. And as Gena loses more memories, they realize they have to solve the mystery fast.
Because Gena's life is unhappening around her.
My Thoughts:
- When I first heard of the idea of storing your memories into objects, I thought it would be awesome. Now I'm very happy and grateful for my own mind and it's storage system, flawed and all.
- Some of the descriptions were slow and boring, but the story was enthralling, and it really picks up about halfway through.
- I love the bouncy ball thing! I want a bouncy ball that goes with my personality.
- I really like the cover. I think it goes along with the book really well. It definitely matches the main character.
- I loved some of the tech that was used in this world. I want to get my hands on some of that stuff.
- I'm going to have to re-read this because I didn't grasp the everything.
- I didn't know who to trust or what to believe, and I loved that! I love stories that keep me guessing and surprises me in the end.
- Oh the ending! I don't know if I like how things wrapped up or not. I kinda liked it, but it is kinda tearing me up inside.
- Overall, I really enjoyed this one. It is a unique dysoptian/sci-fi book.
Announcements:
Shallee's launch party will be held on November 4 @ the Orem Public Library!
Come meet the author and support your local booksellers!