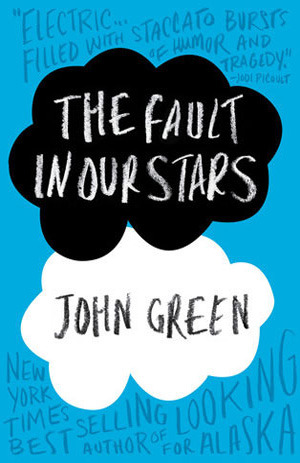 Goodreads Says:
Despite the tumor-shrinking medical miracle that has bought her a few years, Hazel has never been anything but terminal, her final chapter inscribed upon diagnosis. But when a gorgeous plot twist named Augustus Waters suddenly appears at Cancer Kid Support Group, Hazel's story is about to be completely rewritten.
My Thoughts:
- This book was sad, but I didn't cry or anything. I think the sadness of the book is hyped up a little too much.
- The ending was predictable. Shortly after meeting Gus, I knew what was going to happen.
- Despite the previous two thoughts, I liked the book. I thought it was good. It had a lot of good lines and awesome dialogue, and I mean AWESOME dialogue.
- Some of the words were big, and I didn't understand them all.
- Gus and Hazel made me laugh. I liked the way they viewed and described things.
- The author guy was interesting. He was a jerk, but I didn't hate him. I thought his character was interesting.
- I think the movie will be harder to watch than the book was to read. I'm still excited to see it though!