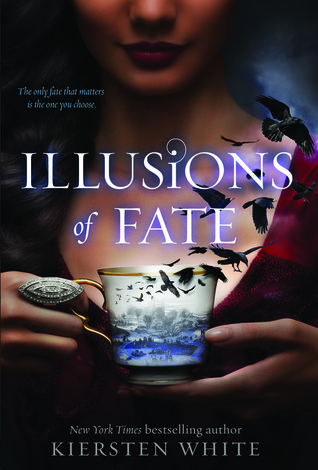 Goodreads Says:
"I did my best to keep you from crossing paths with this world. And I shall do my best to protect you now that you have."
Jessamin has been an outcast since she moved from her island home of Melei to the dreary country of Albion. Everything changes when she meets Finn, a gorgeous, enigmatic young lord who introduces her to the secret world of Albion's nobility, a world that has everything Jessamin doesn't—power, money, status…and magic. But Finn has secrets of his own, dangerous secrets that the vicious Lord Downpike will do anything to possess. Unless Jessamin, armed only with her wits and her determination, can stop him.
My Thoughts:
- It was good, not as good as I wanted it be, but good.
- I liked and didn't like Jessamin. I wanted to like her, but something about her made me not like her. "I can't put my foot on it right now."
- There was a lot of Howl's Moving Castle elements in this book. It kinda had the same feel as well, but not as amazing. I want to call it a rip off, but it really isn't.
- I feel really wishy washy about this book.
- I'm not exactly sure what happened in the end. I liked the little twist though.
- I love the cover! I think it is perfect for this book.
- This is probably the best Kiersten White book I've read. Her writing seems different than the Paranormalcy trilogy. To me, her writing has grown and improved a lot.
- Would I recommend it everyone? I don't know, but I'm glad I read it, and I'd probably read it again.