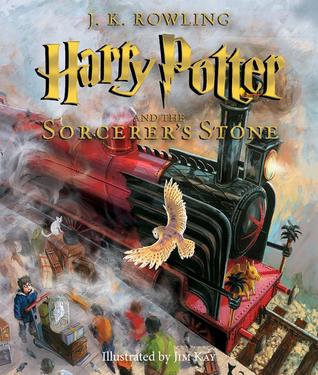 Goodreads Synopsis:
The beloved first book of the Harry Potter series, now fully illustrated by award-winning artist Jim Kay.
For the first time, J. K. Rowling's beloved Harry Potter books will be presented in lavishly illustrated full-color editions. Rowling herself selected artist Jim Kay, whose over one hundred illustrations make this deluxe format as perfect a gift for the child being introduced to the series as for the dedicated fan.
Harry Potter has never been the star of a Quidditch team, scoring points while riding a broom far above the ground. He knows no spells, has never helped to hatch a dragon, and has never worn a cloak of invisibility.
All he knows is a miserable life with the Dursleys, his horrible aunt and uncle, and their abominable son, Dudley--a great big swollen spoiled bully. Harry's room is a tiny closet at the foot of the stairs, and he hasn't had a birthday party in eleven years.
But all that is about to change when a mysterious letter arrives by owl messenger: a letter with an invitation to an incredible place that Harry--and anyone who reads about him---will find unforgettable.
My Thoughts:
- This was AWESOME!!
- The illustrations were SO beautiful, and I love how each page had something new to admire.
- It was fun re-visiting Hogwarts again. I haven't read these for a while. The first time I met Harry and gang was in middle school.
- I loved reading this with Gnome. It was SO much fun sharing one of my childhood favorites with her.
- The illustrated book isn't translated! I loved reading all the fun Britishness!
- I believe the Harry Potter books are timeless. I think generations are going to discover this magical land and fall in love.
- What makes this book so much fun? You get to meet great characters. You get to discover a new magical world. I think every kid wishes they were Harry in this first book. What could be better than a lonely unappreciated boy discovering he is a wizard?
- I have to mention the illustrations again! SO AMAZING!!! They really make this book extra extra special.
- I'm excited for the illustrated Chamber of Secrets to come out!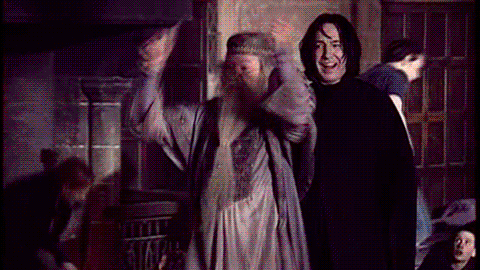 Gnome's Thoughts:
- This book was funny because there was purple fire and fluffy.
- My favorite part was when they fought the troll and Harry's wand went up the trolls nose. Bogies!
- I liked the detailed pictures.
- I didn't like that unicorns got killed.
- I liked when they went down the trap door.