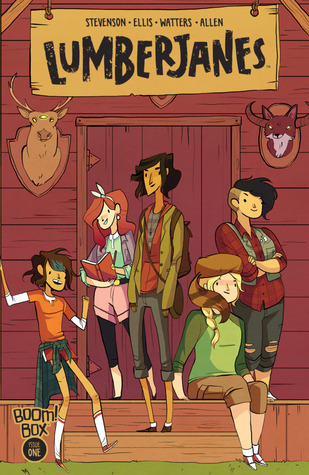 Goodreads Says:
Jo, April, Mal, Molly and Ripley are five best pals determined to have an awesome summer together... and they're not gonna let any insane quest or an array of supernatural critters get in their way!
My Thoughts:
- I was really disappointed with this one. It doesn't live up the hype.
- I felt like I was thrown into the middle of the story. The characters were in the middle of some event or adventure. I had no idea what was going on, and it took a little while for me to catch up.
- This book was not what I was expecting it to be. Wow! It was a bit crazy.
- I didn't like the field manual page at the beginning of each chapter. I felt like I needed to read it, but I really didn't.
- The story was weird! I'm still don't understand it completely.
- It was hard to keep track of who was who, which should never happen in a graphic novel. There were too many girls, and I can't even tell you one of their names.
- I'm not going to continue the series. This just isn't for me.