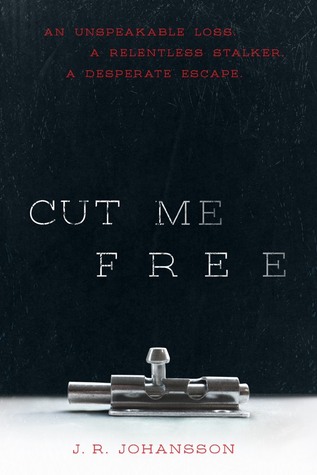 Goodreads Synopsis:
Seventeen-year-old Charlotte barely escaped from her abusive parents. Her little brother, Sam, wasn't as lucky. Now she's trying to begin the new life she always dreamed of for them, but never thought she'd have to experience alone. She's hired a techie-genius with a knack for forgery to remove the last ties to her old life. But while she can erase her former identity, she can't rid herself of the memories. And her troubled history won't let her ignore the little girl she sees one day in the park. The girl with the bruises and burn marks.
That's when Charlotte begins to receive the messages. Threatening notes left in her apartment--without a trace of entry. And they're addressed to Piper, her old name. As the messages grow in frequency, she doesn't just need to uncover who is leaving them; she needs to stop whoever it is before anyone else she loves ends up dead.
My Thoughts:
- I was a little scared to read this, but I shouldn't have been. It was AWESOME!
- There wasn't anything too graphic or hard to read, but it is still sad, and I felt awful that there are people out there that abuse other people, especially children.
- I felt so many emotions while reading this. I really felt for Charlotte and Sanda. I felt sad, angry, sick, and scared for them. I wanted to just reach in the book and hold them and protect them.
- Cam is amazing! I loved him! He is such a great guy. He reminded me a little of Gus (The Fault in Our Stars) and Levi (Fangirl) except Cam is more ballsy.
- Side Note: Don't read this after dark! I had some weird dreams after reading into the night. I just couldn't put it down, but I paid for it!
- The ending is such a thrill. Wow!
- I'm so excited that I got to read this for Utah Book Month! Thank you so much to the author for giving us an ARC for review!