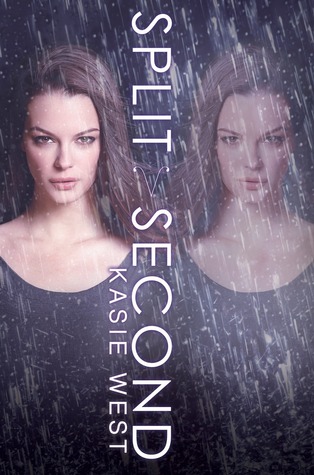 Goodreads Synopsis:
Life can change in a split second.
Addie hardly recognizes her life since her parents divorced. Her boyfriend used her. Her best friend betrayed her. She can't believe this is the future she chose. On top of that, her ability is acting up. She's always been able to Search the future when presented with a choice. Now she can manipulate and slow down time, too . . . but not without a price.
When Addie's dad invites her to spend her winter break with him, she jumps at the chance to escape into the Norm world of Dallas, Texas. There she meets the handsome and achingly familiar Trevor. He's a virtual stranger to her, so why does her heart do a funny flip every time she sees him? But after witnessing secrets that were supposed to stay hidden, Trevor quickly seems more suspicious of Addie than interested in her. And she has an inexplicable desire to change that.
Meanwhile, her best friend, Laila, has a secret of her own: she can restore Addie's memories . . . once she learns how. But there are powerful people who don't want to see this happen. Desperate, Laila tries to manipulate Connor, a brooding bad boy from school—but he seems to be the only boy in the Compound immune to her charms. And the only one who can help her.
As Addie and Laila frantically attempt to retrieve the lost memories, Addie must piece together a world she thought she knew before she loses the love she nearly forgot . . . and a future that could change everything.
My Thoughts:
- This was a wonderful well thought out story! Loved it!
- It was killing me that Addison couldn't remember Trevor, and that Trevor didn't know Addison at all!
- I wasn't a fan of the alternating perspectives at first, but it really grew on me. I liked reading from Laila's point of view. I did get confused about which one I was reading a couple times though.
- My thoughts and feelings about different things changed so much with all the reveals! It was crazy! The intricate story blew me away. I didn't see anything coming! It was great!
- I loved the characters! Laila and Addison are the type of girls I want as friends! Trevor is so amazing and charming. I liked Conner a lot too. He was all mysterious and brooding but really nice.
- Duke was so annoying! He sort of redeems himself, but for most of the book I just wanted him to take a hike!
- I totally loved the ending! I wanted to do a happy dance! I especially wanted to jump for joy when (Spoiler Alert:
Conner heals Trevor's arm!! That was so awesome! I almost cried. It was super nice of Conner to do that for an almost stranger and Norm.
)
- I'm excited to read more books by this author!
First Book
(click on cover to see my thoughts on the book)