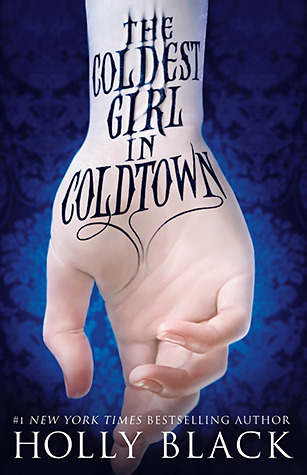 Goodreads Synopsis:
Tana lives in a world where walled cities called Coldtowns exist. In them, quarantined monsters and humans mingle in a decadently bloody mix of predator and prey. The only problem is, once you pass through Coldtown's gates, you can never leave.
One morning, after a perfectly ordinary party, Tana wakes up surrounded by corpses. The only other survivors of this massacre are her exasperatingly endearing ex-boyfriend, infected and on the edge, and a mysterious boy burdened with a terrible secret. Shaken and determined, Tana enters a race against the clock to save the three of them the only way she knows how: by going straight to the wicked, opulent heart of Coldtown itself.
The Coldest Girl in Coldtown
is a wholly original story of rage and revenge, of guilt and horror, and of love and loathing from bestselling and acclaimed author Holly Black.
My Thoughts:
- This is a good read for the Halloween season!
- I liked the whole post vampire apocalypse concept.
- Some of the chapters were flashbacks or back story on other characters. It was a little confusing. It took a couple paragraphs to figure out what and who I was reading about.
- This is a pretty violent book. I wouldn't recommend it for younger teens.
- I don't know what to think of Tana. She was kind of unpredictable. I didn't know what she was going to do next. Her actions didn't seem to coincide with her motives.
- I didn't like Aiden for the moment I met him. What a loser!
- I don't know how I feel about Gavriel. There were times when I didn't like him, but then there were times when he was awesome.
- There wasn't really much of a plot. It was just about this girl in a vampire filled world trying to figure things out after a horrific event. I wanted more out of the story. The 'villain" didn't even appear til the end.
- Overall, I liked this book, but it left a few things to be desired.