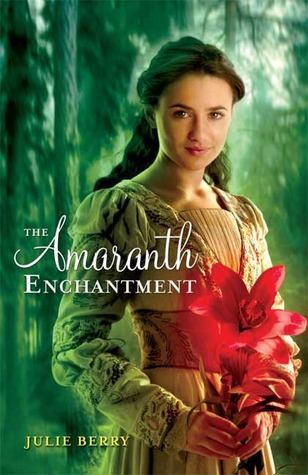 From Goodreads:
A delightful fairytale by a lyrical new voice.
When Lucinda Chapdelaine was a small child, her parents left for the royal ball and never returned. Ever since, Lucinda has been stuck in perpetual servitude at her evil aunt's jewelry store. Then, on the very same day, a mysterious visitor and an even more bizarre piece of jewelry both enter the shop, setting in motion a string of twists and turns that will forever alter Lucinda's path. In this magical story filled with delightful surprises, Lucinda will dance at the royal ball, fall under the Amaranth Witch's spell, avenge her parents' death, and maybe—just maybe—capture the heart of a prince.
My Thoughts:
- This was a fun Cinderella retelling. It wasn't amazing, but I liked it.
- I didn't understand the romance between Lucinda and the prince. Why were they attracted to each other?
The prince didn't have much of a personality. I liked Peter a lot better. I think Lucinda should have hooked up with him.
- Peter reminded me of Dodger from Oliver Twist and Sage from The False Prince. He was fun, snarky, and a rascal.
- The Amaranth Witch was probably my favorite character. She was mysterious, and I didn't know if Lucinda could trust her completely. Her story was interesting as well. I want to know more about her life and her world.
- The story went in directions I didn't expect. It is always good when a story surprises me.
- I probably wouldn't buy this book, but I'm glad I read it.