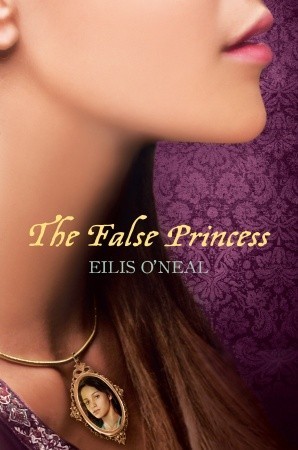 Goodreads Says:
Princess and heir to the throne of Thorvaldor, Nalia's led a privileged life at court. But everything changes when it's revealed, just after her sixteenth birthday, that she is a false princess, a stand-in for the real Nalia, who has been hidden away for her protection. Cast out with little more than the clothes on her back, the girl now called Sinda must leave behind the city of Vivaskari, her best friend, Keirnan, and the only life she's ever known.
Sinda is sent to live with her only surviving relative, an aunt who is a dyer in a distant village. She is a cold, scornful woman with little patience for her newfound niece, and Sinda proves inept at even the simplest tasks. But when Sinda discovers that magic runs through her veins - long-suppressed, dangerous magic that she must learn to control - she realizes that she can never learn to be a simple village girl.
Returning to Vivaskari for answers, Sinda finds her purpose as a wizard scribe, rediscovers the boy who saw her all along, and uncovers a secret that could change the course of Thorvaldor's history, forever.
A dazzling first novel,
The False Princess
is an engrossing fantasy full of mystery, action, and romance.
My Thoughts:
- I can't believe I read this before I started blogging. It has been a while. I guess I shouldn't be surprised. I devoured books long before I blogged.
- This is a wonderful story with great characters and a well thought out plot!
- I don't understand how the king and queen could just give up a child they've raised as their own? Don't they feel any love for Sinda? For me, it would have bee hard. I would have grown attached.
- I loved Sinda! I could really relate to her. I hate confrontation, so I don't always speak up. I sometimes give up without a fight.
- Sinda's character development was wonderful! She grew so much, and she learned so much about herself. I loved that.
- The story is riveting from beginning to end. I was never bored. The story kept adding new things that kept me guessing.
- Kiernan was awesome! I liked his light and fun disposition. I also admired his dedication as a friend.
- I like that this is a stand alone. There aren't very many fantasy stand alones.
- Great book! Go read it!