Goodreads Says:
Ribbit ribbit! Siblings Abby and Jonah are in for a surprise when the magic mirror in their basement pulls them into the classic story of
The Frog Prince
. Abby knows how the tale goes: the princess kisses the frog, and he transforms into a handsome prince. Right? WRONG. Turns out the princess is spoiled and mean, and wants nothing to do with the kindly little frog. It's up to Abby and Jonah to help their new friend, the frog, while also making sure the story doesn't spin out of control. But things are never easy when you're fracturing fairy tales!
My Thoughts:
- I'm starting to wonder if this series is ever going to end, and if I'm ever going to find out what is up with Maryrose.
- I liked all the different methods Abby and Jonah used to try to turn the frog back into a prince, especially throwing him around. Ha!
- I love that these retellings are a spin off the original fairy tale and not the Disney version, and I also love that the Disney movies are referenced.

(Princess and the Frog is a stupid movie though, and I wish Disney had done a better job.)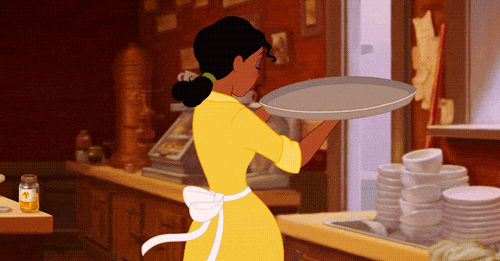 - The twists in these retellings are clever and fun. Despite there being a bunch of books in this series, I'm still enjoying them.
- I liked that the characters were not what they seemed at first. The message of getting to know someone before casting judgement was a good one!
Previous Whatever After Books
(covers are linked to my thoughts)